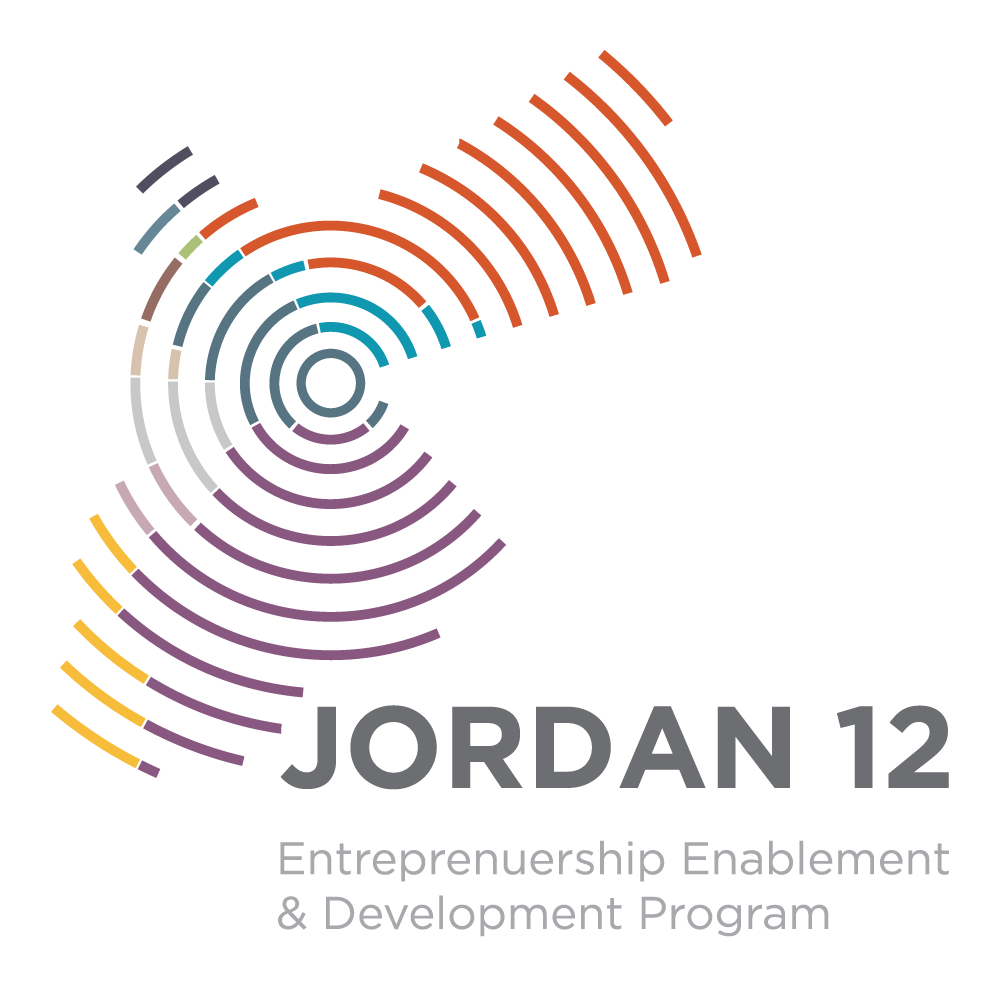 Jordan12 Online Application
Jordan12 - Entrepreneurship Enablement & Development Program is funded by the Innovative Startups and SMEs Fund (ISSF) and implemented by iPARK, Impact MENA and ConsultUs.
Program overview
This program is designed for Jordan and is inspired by actual experience. It aims to solve challenges and mismatches between the demand side and the supply side in terms of deal readiness versus investor requirements. In other words, it aims to bridge the gaps between available deals and existing investors while developing efficient, significant and sustainable businesses and investment pipeline in Jordan.
Jordan12 has two tracks:
Investment Readiness (IR) track, where participants will receive specialized capacity building activities, coaching and growth planning support.
Business Development Services (BDS) track, which will give participants access to a grant, up to USD 20,000, that will cover services provided by verified service providers in order to achieve milestones and KPIs needed for the selected applicant's growth.
* Applicants that successfully complete the Investment Readiness (IR) track are eligible to apply to the Business Development Services (BDS) track.
Program benefits:
The program activities are designed to help participants achieve the following benefits:
Assessment:Obtain independent and external assessment
Capacity Building:Develop growth-related business knowledge and skills utilizing leading local and global programs (over 45 hours of specialized training and coaching)
Planning:Develop a detailed and comprehensive business and growth plan
Support:Obtain financial and non-financial support for executing the business plan or growth plan
Eligibility:
The program caters for two groups of startups; (a) enterprise creation and (b) enterprise growth. The eligibility criteria for each are as per the following:
Enterprise creation:
The startup/SME is ready to be registered
The startup/SME must have a physical presence in Jordan
The startup/SME must be active for at least 12 months
The initial business concept is developed and tested
The startup/SME must have one dedicated founder (full time)
Enterprise growth:
The startup/SME must be officially registered
The startup/SME must have a physical presence in Jordan
The startup/SME must be active for 1 to 5 years
The startup/SME is going through a strategic change/shift phase or is currently at early growth stage
The startup/SME must have a team of at least three persons primarily focused on its operation and development (including founders)
Applicant responsibilities:
This online application form is to be filled by the co-founder or CEO from the same startup/SME.
The person applying will be the one participating in the program.
Interested applicants are expected to dedicate 15 to 20 hours/week over a period of 5-6 weeks. On weekly basis, there will be 8 hours of online training, 1-2 hours of coaching and 5 hours for offline Growth Planning activities.
The applicant certifies that the information submitted in this online application is true and correct to the best of his/her knowledge. Any false information may result in rejecting the application.
Kindly note that the applicant has the right to submit their Growth or Business Plan a second time as long as s/he has submitted Growth or Business Plan as part of the wave s/he attended.
This online application has 10 sections and will take about 45 minutes to complete.
Please note that you cannot save your application and return to it at a later time.